Electronic Cleaning Certificate
Collaborate within the chemical industry to digitize cleaning activity certificates using cutting-edge technology.
| | |
| --- | --- |
| Category | ESG & Compliance | Land | Liquid Bulk | Ports |
| Developer | Eclic |
eECD by Eclic & NxtPort
Collaboration within the chemical industry to digitise paper certificates for cleaning activities, using future-proof technology.
The objective of this e-ECD project is to digitize the current ECD paper document handling, while sharing it transactionally amongst the members, using future-proof technology to increase the overall operational efficiency, quality and safety of the members and among the members of EFTCO, Essenscia – Cefic and ECTA.
Who, which role and/or which types of companies should register to the digital eECD process?
The digital eECD process allows 4 types of company types to work seamlessly together around a digital EFTCO Cleaning Document and process. Each company can fulfill one or more functional process roles in this digitalized eECD process and each role can add information to each cleaning transaction. The company process roles can be defined as
Cleaner: Entity that performs the cleaning.
EquipmentOperator: Entity that transfers equipment and assigns equipment to transport orders
Seller: Entity that sell products to Customer and and initiate the transport order
Loader: Entity that loads product at their own premise or a third party terminal location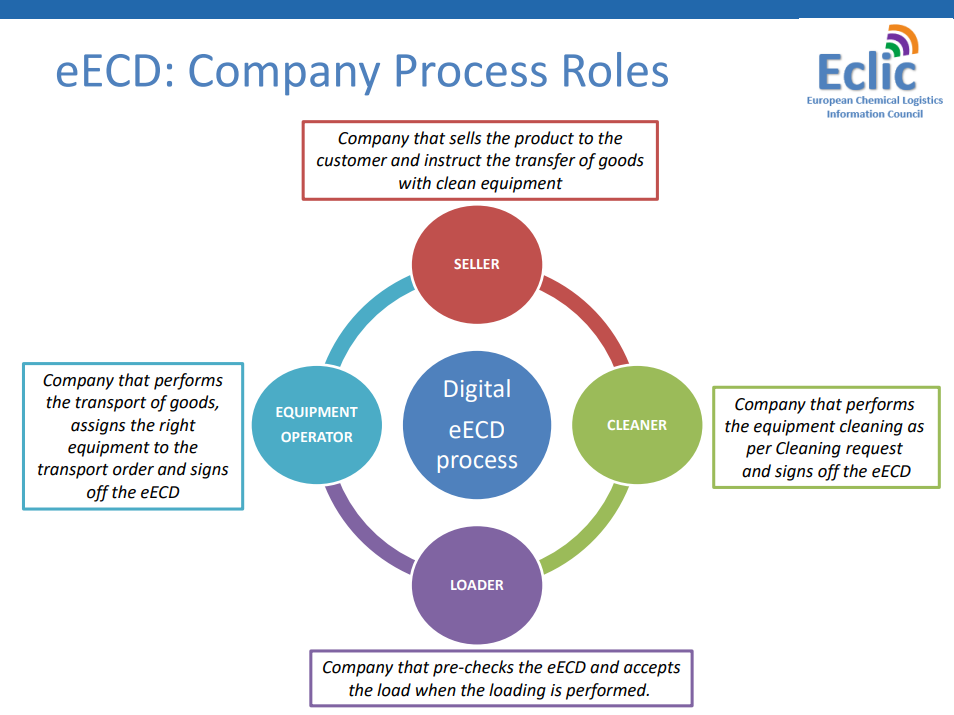 Product and process quality
Accurate real time product information, fully traceable between all parties
Responsible Care & Safety
Transparency of product data, consistent safety information and no data delays
Operational Excellence
Less manual work, faster site entrance, automatic cleaning code checks and reduced waiting times for truck drivers.
You can find here several video tutorials, explaining the usage of the eECD application.
Registered and logged in users are able to view additional video tutorials, user documentation and master template files for uploading data onto the platform. This information is only available for users that have a subscription to the application.
In case you have opened this page via the Eclic application, you need to click on the Login button here below. You will be redirected automatically.
eECD Process Intro
Brief introduction into the eECD use case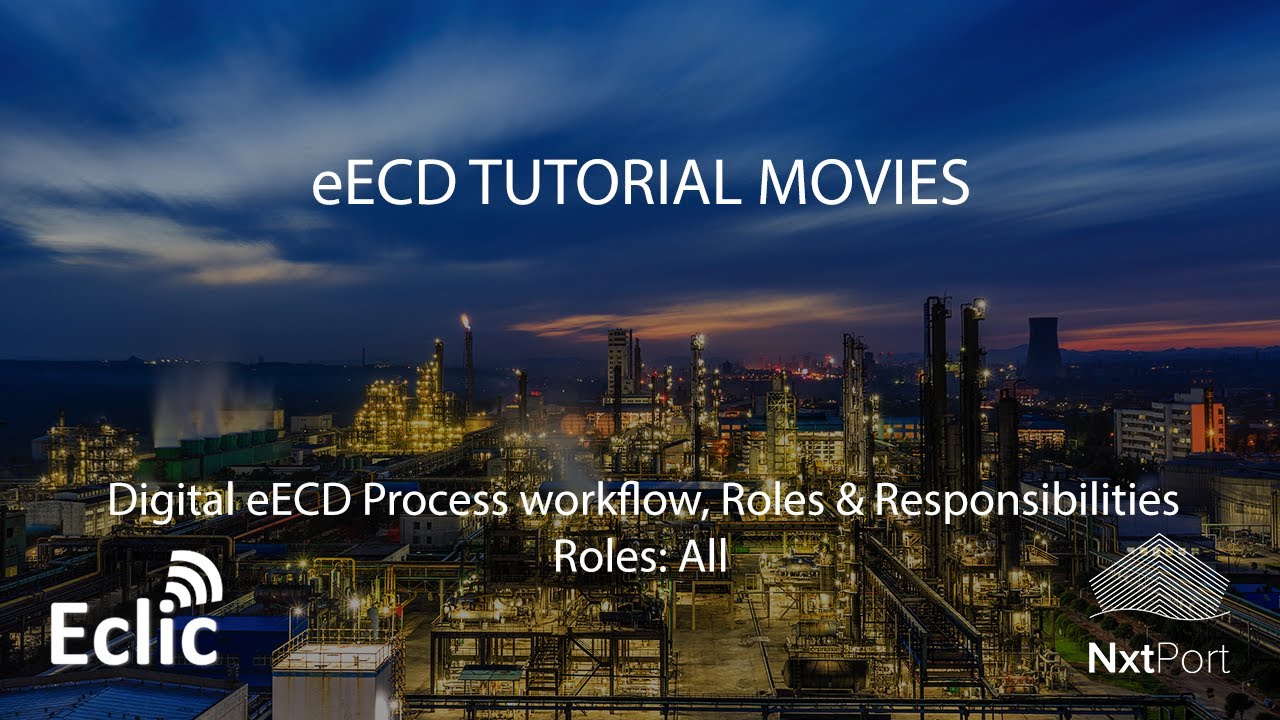 eECD Demo
Demo, showcasing the different features and options within the eECD application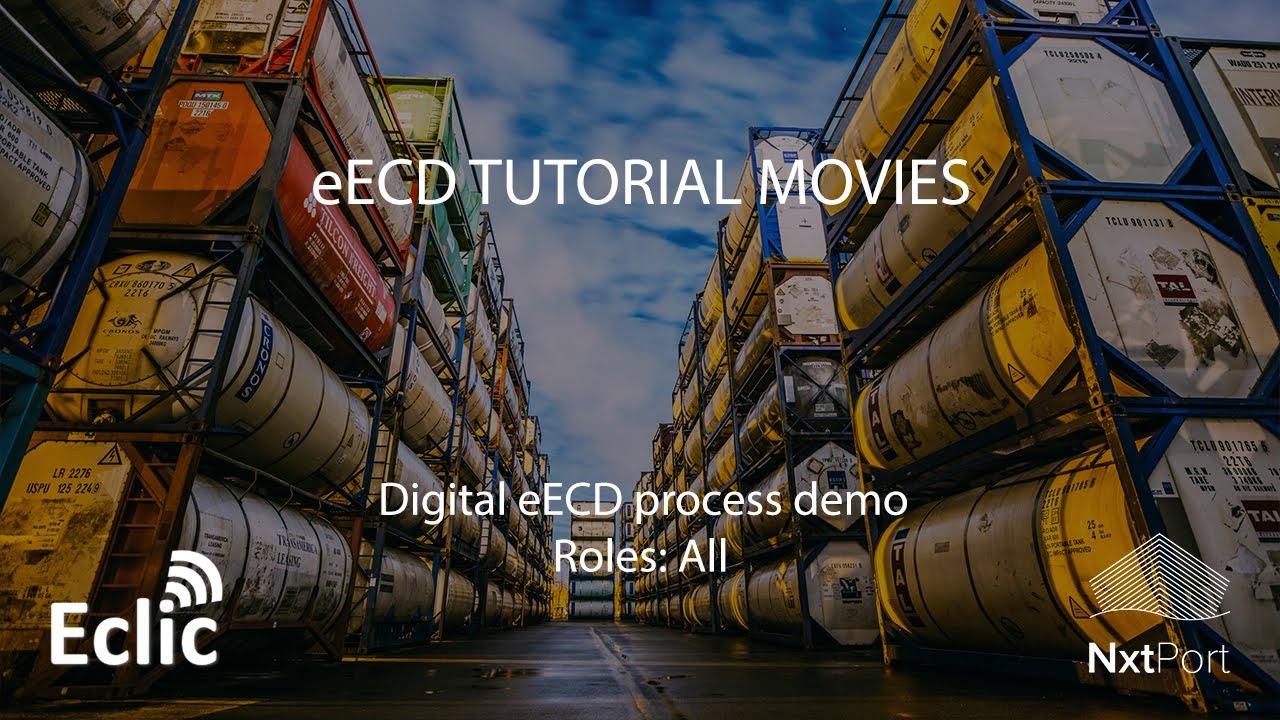 To keep an overview of all stakeholders within the eECD initiative, we ask developing parties (3rd party software vendors) to register to the eECD community. After you have successfully transmitted the below form, you will receive the next steps by the community administrator. This will include:
Client key
API documentation guide
Best practices
Please be advised that we currently only provide access to the eECD API's for 3rd party integrators that have verifiable customers (or prospects) enrolled in the eECD community.