Beacon-AI
Real-time oversight for liquid bulk supply chain, optimizing logistics, and terminal operations to eliminate inefficiencies.
| | |
| --- | --- |
| Category | Liquid Bulk | Marine | Ports |
| Developer | MiCompany |
Beacon's mission is to bring real-time oversight in your liquid bulk supply chain – in both logistics and terminal related operations. Beacon allows its members to better navigate their transport movements to take out delays, inefficiencies, and demurrage.
Beacon.AI brings unique data – in-transit and in terminals. It is developed for and by product owners, strengthened with industry knowledge from key supply chain service providers.
Capabilities
Real-time insight in all your ship, barge, and railcar movements
24/7 e-mail notifications on status updates including pre-arrival delays and drop tender events
ETA predictions by machine learning algorithms
Detailed information on status history for (demurrage) analytics
Why did we launch Beacon?
Currently there is no solution that provides transparency in the whole journey of liquid bulk. A lot of phone calls and emails are often needed to get insight into product movements. This lack of transparency and timeliness leads to unexpected waiting times, high demurrage, and an unreliable supply service to customers.
Whilst tracking of movements between ports is widely available, you hit a blind spot at the port and require information from multiple stakeholders. Status timestamps may be provided but understanding the context is difficult. Beacon.AI is launched to fill exactly this gap: to bring real-time oversight in the liquid bulk supply chain.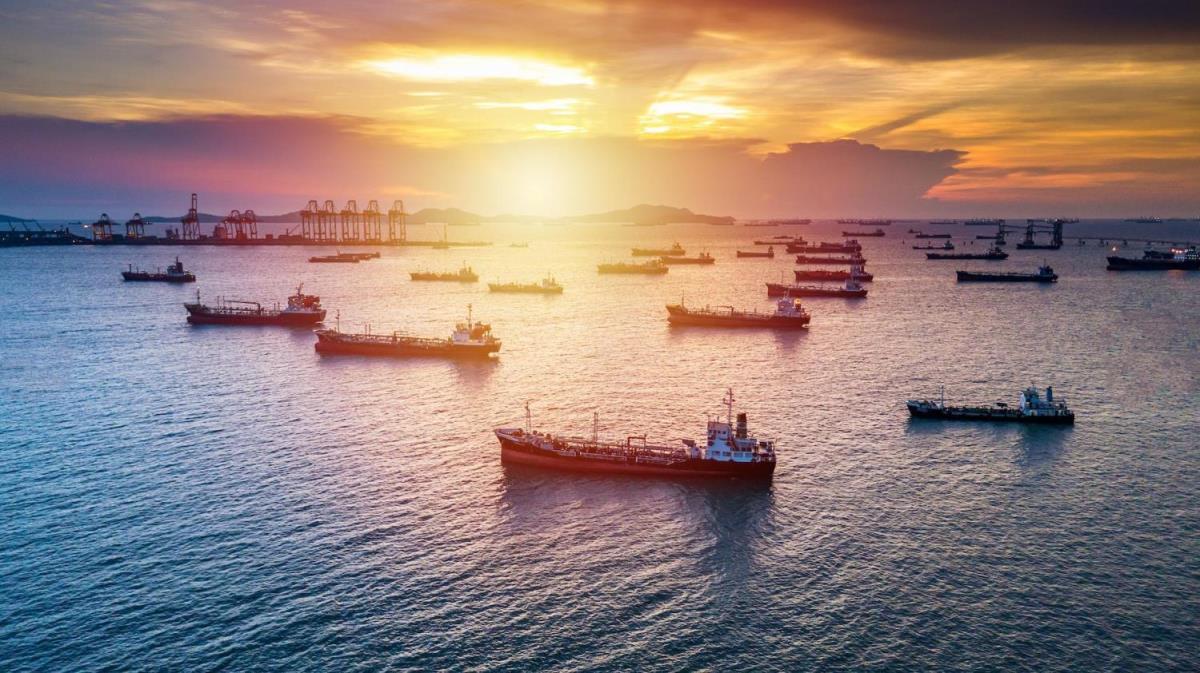 Reduce demurrage
Insights to streamline your product flow and enable better decision-making can lead to up to 20+% demurrage reduction
Efficiency and reliability
Effective control in planning and management reduces calls from customers by ~50%, saving hours by own staff for each movement
Real time insight
Improve your customer experience by better informing on status, ETAs, and delays and monitor on-time product arrival, leading to fewer delays
Beacon's mission is to bring real-time oversight in the liquid bulk supply chain – in both transportation and terminal related operations. To enable its members to better navigate their product movements to take out delays, inefficiencies, and demurrage.
Why join Beacon?
Access to data from supply chain partners and external sources providing unique insight and intelligence for terminal, port, and in-transit operations, that no other solutions have access to. Stored and shared securely.
Beacon is a collaborative movement with liquid bulk product owners, supply chain partners, and industry experts. Members together decide on the future, allowing them to control the use of their own data, the cost-base for the solution, and together decide on future developments.
How to join Beacon?
Get in touch with the NxtPort international representative of your region. Book a digital coffee and get all the information you are looking for.
Beacon.AI allows you as a Terminal operator to share information on different modality movements, providing Portal capabilities to your customers.
Your data can be enriched with Vessel AIS data and Railcar ETA updates, allowing customer to track movements of their goods to your terminal in near real-time.
Your customers will be less reliant on email and phone call information from your team, giving them more time to focus on other matters and intervene proactively by implementing our notification service.
To reduce the complexity of sharing data with your customers, Beacon AI offers terminal operators different means of integration:
Clear and easy to implement API's and structured communication formats, allow to share data of movement statuses of vessels, barges and railcars in real-time.
Alternative data ingestion methods (AS2, sFTP,…)  can be used to allow frequent updates of the information in different formats (csv, xml, …) .
Portal functionality allowing manual input of arrivals and departures (planned for Q4 2021)
If you want to know more about beacon.ai, don't hesitate to  schedule a digital coffee and they will help you further!
There is a significant opportunity for ISV's to create transparency and visibility in the liquid bulk supply chain in order to make the supply chain more efficient and further reduce costs. Beacon.AI uses API's from the NxtPort platform that allow to retrieve data from the participating data providers, and show that data in a specific User Interface. Developers that wish to connect to those same API's can contact NxtPort support to request technical and process documentation.
A digital solution is one thing, being able to quickly onboard stakeholders, ingest different data sources and retain ownership of your data is yet another. expensive and time-consuming to build, it is unlikely to be your are of focus. So build on the NxtPort existing secure, rigorous infrastructure that is designed specifically to answer all your needs.
Data users and data providers only need to connect once to the Nxtport platform to share or retrieve data via API's.